Menlo Ventures Hires Tiffany Spencer to Lead Marketing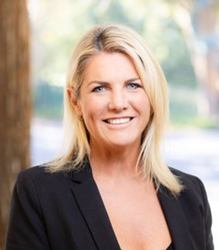 Tiffany Spencer joins Menlo Ventures as Vice President of Marketing.
Tiffany stood out among hundreds of applicants for her deep experience in helping startup technology entrepreneurs.
MENLO PARK, Calif. (PRWEB)
Menlo Ventures, a leading venture capital firm known for investments in Uber, Roku, 3Par, Rover and Carta with $5 billion under management, announced today that it has hired veteran communications executive Tiffany Spencer to lead marketing.
As Vice President of Marketing, Tiffany will oversee the firm's marketing and communications and serve as a resource for Menlo's portfolio companies as a member of the Fuel Team. Menlo's Fuel Team implements venture services where entrepreneurs need it most, with a laser focus on Go-to-Market acceleration in the areas of Sales, Marketing, Talent and Business Development. In this capacity, Tiffany will provide strategic counsel to startups and lend support around significant milestones including new funding, product launches, and IPOs.
"Tiffany is an excellent addition to the Menlo Ventures team," said Menlo Partner, Shawn Carolan. "She stood out among hundreds of applicants for her deep experience. She's a strategic marketer who has launched start-ups, designed programs to drive demand, and engineered global product launches. She'll be a great partner for our portfolio companies."
"Menlo's investment doesn't end when the check clears. We have a team of experts on the Fuel team, each with deep experience and extensive networks, ready to help our startups tackle sticky problems and meet ambitious goals," said Spencer. "We've learned that the right advice or an essential introduction can make a real and lasting impact on a growing company," she added.
Tiffany joins Menlo Ventures after five years as Bessemer Venture Partners' vice president of marketing and communications. As their first internal marketing hire, she built out their marketing department, served as a strategic resource to portfolio companies and raised the profile of the firm, notably launching the Cloud Index, the "Healthy Dose" podcast, and the "Cloud 100" list of the top 100 private cloud companies in partnership with Forbes.
Earlier, Tiffany worked as a launch strategy consultant putting startups on the map. In this role, she designed a record-setting Kickstarter campaign and earned a place on Business Insider's prestigious list "The PR 50: The Best Communications Pros in Technology."
Tiffany sharpened her strategic instincts executing global product launches for large companies including Ubisoft, Electronic Arts, Microsoft, and Sony. She began her career at Edelman Worldwide, the largest independent public relations firm, where she specialized in Internet startups and was a member of the three-person team that founded Edelman's West Coast Consumer Technology Practice. She graduated from UC Berkeley with a degree in Rhetoric and is a published illustrator.
Menlo Ventures provides capital for multi-stage consumer, enterprise and life sciences technology companies. Notable areas of investment include Marketplaces (Uber, Rover.com, Breather, RealtyShares, Getaround); Consumer Services (Machine Zone, Tumblr, Betterment, Poshmark, Roku, Siri); Smart Cloud Infrastructure (Dropcam, 3Par, Avi Networks, Avere Systems, eero); SaaS (Carbonite, Signifyd, Clarifai, Overops, Usermind), Fintech (Betterment, Bluevine, Carta, RealtyShares); Cybersecurity (Cavium, IronPort, BitSight, vArmour, Dedrone); and Life Sciences Technology (Synthego, Cofactor Genomics, Recursion Pharmaceuticals, 3T Biosciences). Menlo's portfolio includes more than 70 public companies, and 100 mergers and acquisitions, with $5 billion under management. The firm is currently investing in Menlo Ventures XIV, a $450 million early-stage fund, as well as its $250 million Menlo Special Opportunity Fund, which targets early-growth investments. For more information, visit http://www.menlovc.com
Enter your Name
Enter your Email Address
Related