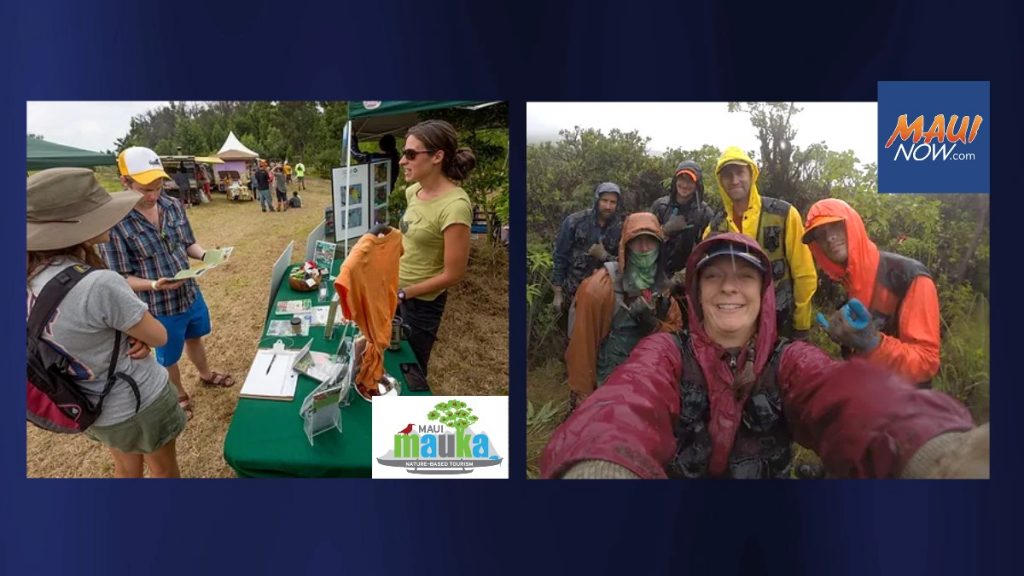 The Maui Mauka Conservation Awareness Training will take place at Keālia Pond National Wildlife Refuge on Nov. 14
The training will be held from 9 a.m. to 12 p.m. at the visitorʻs center, Maui Veteranʻs Highway, milepost 6 in Kīhei.
The goal of Maui Mauka Conservation Awareness Training is to educate tour operators and guides about native ecosystems and species found in Hawaiʻi, and the projects that
are helping to conserve them.
According to the organizationʻs news release, environmental interpretation plays a significant role in nature-based tourism and is mutually beneficial to tour operators, visitors, conservation groups, and the nature-based tourism economy.
Presentations about conservation and Hawaiʻi's natural environment will be given by representatives from the Maui Invasive Species Committee, East Maui Watershed Partnership, and Maui Forest Bird Recovery Project, along with guest speaker, Jenni Learned.
Learned is with the Maui Nui Seabird Recovery Project and will discuss how Native Hawaiian seabirds connect the land to the sea, what threats they are facing, and what people can do to help.
Tour operators and guides will be given preference to attend. Reserve a spot by registering at www.mauimauka.org.
Original source: https://mauinow.com/2023/11/06/maui-mauka-conservation-awareness-training-held-on-nov-14/
Enter your Name
Enter your Email Address