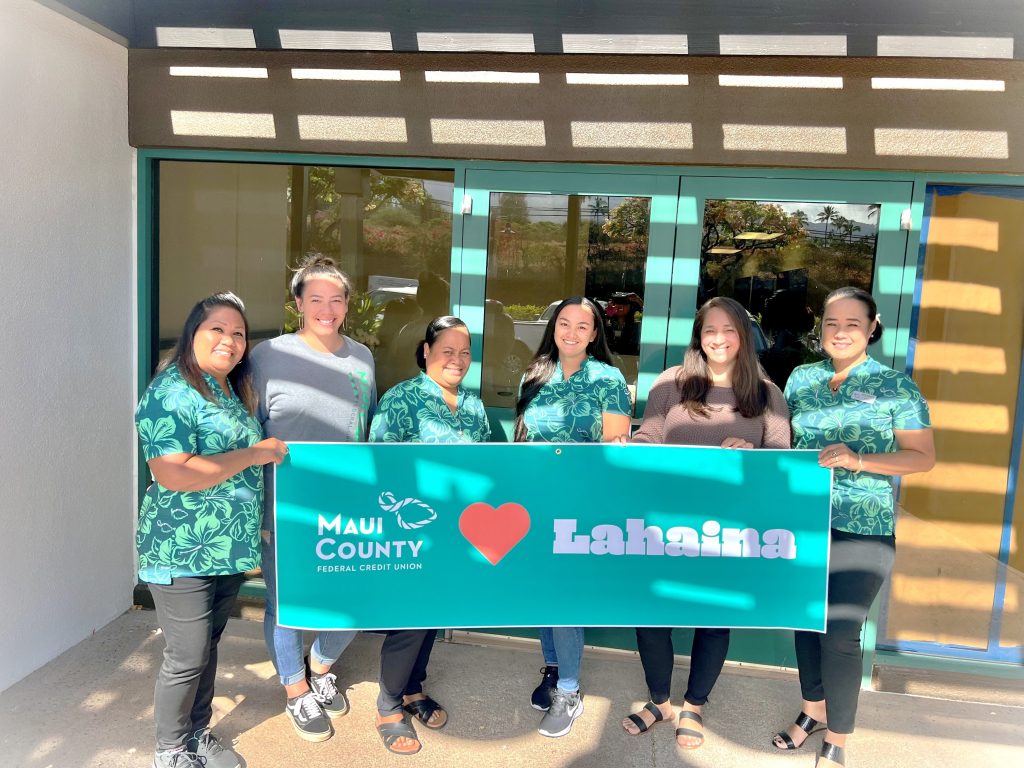 Maui County Federal Credit Union's Lahaina branch has reopened in a temporary new location at the Fairway Shops in Kāʻanapali at 2580 Kekaʻa Drive, Suite 117, between China Bowl and Keller Williams Realty. The branch will be operating with modified hours Monday – Friday, 9 a.m. to 2 p.m. 
"Although our Lahaina branch at the base of Lahainaluna Road was miraculously spared from the fire, three of our employees lost their homes and belongings. Thankfully they are all safe and well," said Gary Fukuroku, CEO and President. "Our Lahaina branch team is looking forward to seeing and serving our west side members again. Mahalo to our members for their patience while awaiting the opening of our temporary location."
All branch services will be available at the temporary branch in Kāʻanapali except for the ATM, coin machine, and Kids Club prize corner. Cash withdrawals will have limited amounts. Hours of operation may be extended in the coming months to meet member needs. Visit mauicountyfcu.org for the latest hours and information.  
Original source: https://mauinow.com/2023/09/28/maui-county-federal-credit-union-lahaina-reopens-in-temporary-location/
Enter your Name
Enter your Email Address