Updated: September 30, 2022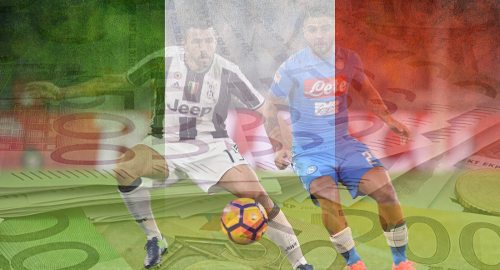 Italy's sports betting market suffered a rare reversal in October, reporting declines in both online and land-based wagering revenue.
Official figures from Italy's gambling regulator show overall sports betting revenue of €133.7m in the month of October, a nearly 26% decline from the same month last year. The decline was evident both online (€56.9m, -21.2%) and at the retail level (€76.8m, -29%).
The declines were apparently the result of punter-friendly results in Italian football, as the overall payout to players hit 87.2% (90.8% online). Still, year-to-date wagering revenue is over €1.2b, a significant gain on the €975m the nation's betting operators had generated at this point last year.
Bet365 regained its traditional online betting crown, capturing 15.9% of October's online wagering action. The SKS365 group's Planetwin365 brand, which topped Bet365 in September, slipped back to second place with a 15.6% share. Snaitech ranked third with 10.1%.
The enlarged Goldbet-Gamenet-Intralot combo claimed the retail wagering crown with a 21.4% share, but Snaitech's combined online and retail totals allowed it to claim October's overall title with 13.8% of the market, followed by SKS365 (12%) and GVC Holdings' Eurobet brand (11.9%).
Virtual betting revenue hit €24.5m in October, pushing its year-to-date total to €217m (+18.7%), of which only €16.7m came via online operators. Goldbet claimed the lion's share (29%) of October's virtual betting take, with Snaitech well back of the pace at 17.5%.
Online casino operators had another good month, with revenue rising 24.4% to €64.9m. The same can't be said for poker, which reported declines in both tournaments (€6.7m, -4.6%) and cash games (€5.3m, -11.8%).
Italy's government may publicly profess its disdain for gambling but its coffers continue to fatten off gambling taxes. Over the first nine months of 2018, Italian gambling tax revenue rose 4% to €10.7b. That figure will rise even further thanks to the government's recent hike in VLT taxes, and a further rate hike scheduled for May 2019.
Enter your Name
Enter your Email Address