Updated: October 1, 2022
Google Marketing Live 2018 – Age of Assistance
Google Marketing Live 2018 – Age of Assistance
presented their rebranding plans and some other changes that are strongly based on machine learning. We were there to collect the latest information and talk about future strategies with Google directly.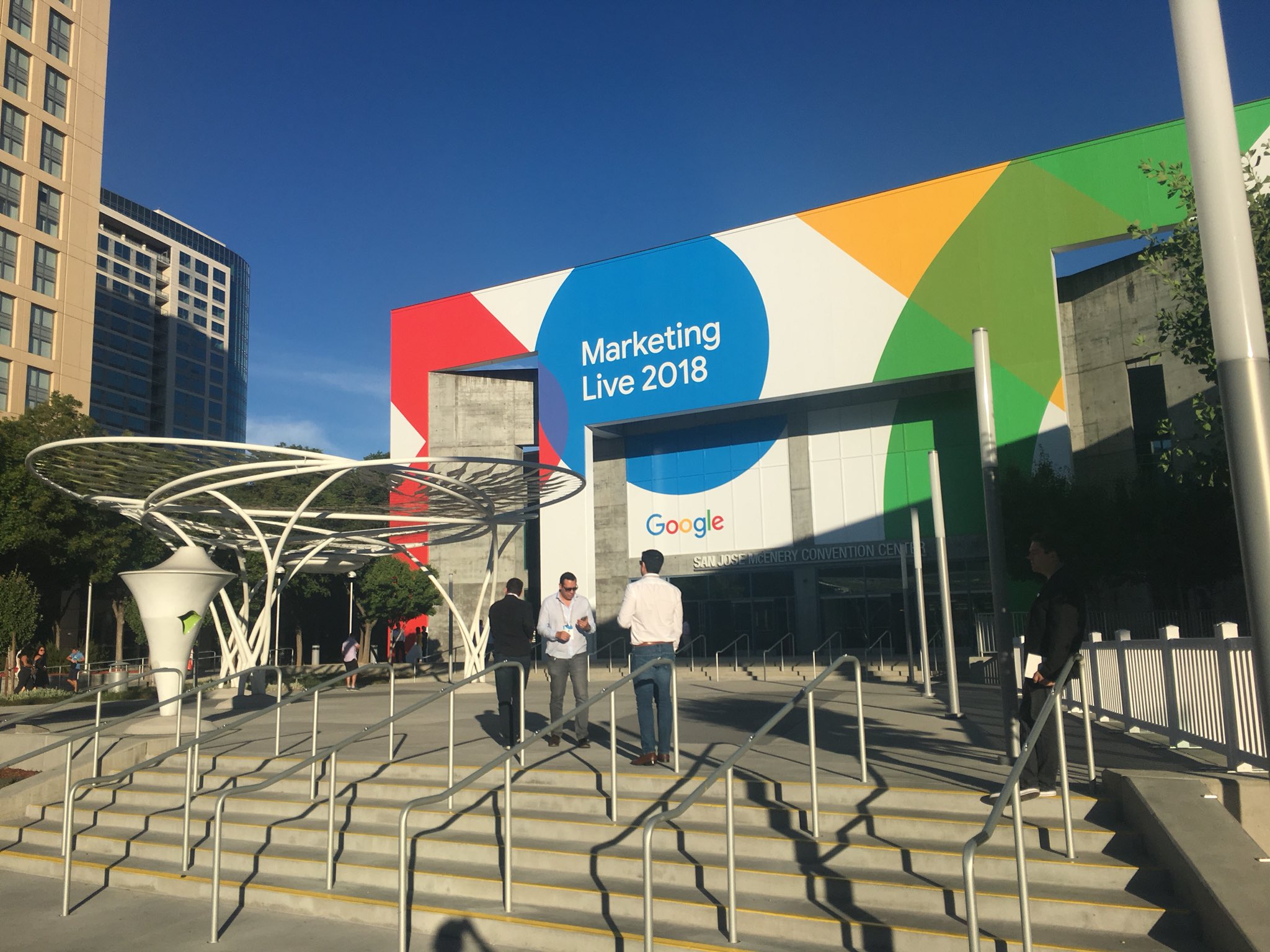 Responsive Search Ads
Responsive Search Ads are coming out of beta mode and will be available for English accounts in the next 3 months. They are a completely new, more flexible ad type designed to facilitate ad testing. RSA contain 90% more text than current text ads. Advertisers can create up to 15 headlines and 4 description lines. The description lines feature a 90 character limit compared to "normal" text ads with an 80 character limit. For the actual ad, Google then uses machine learning to select 3 headlines and 2 description lines.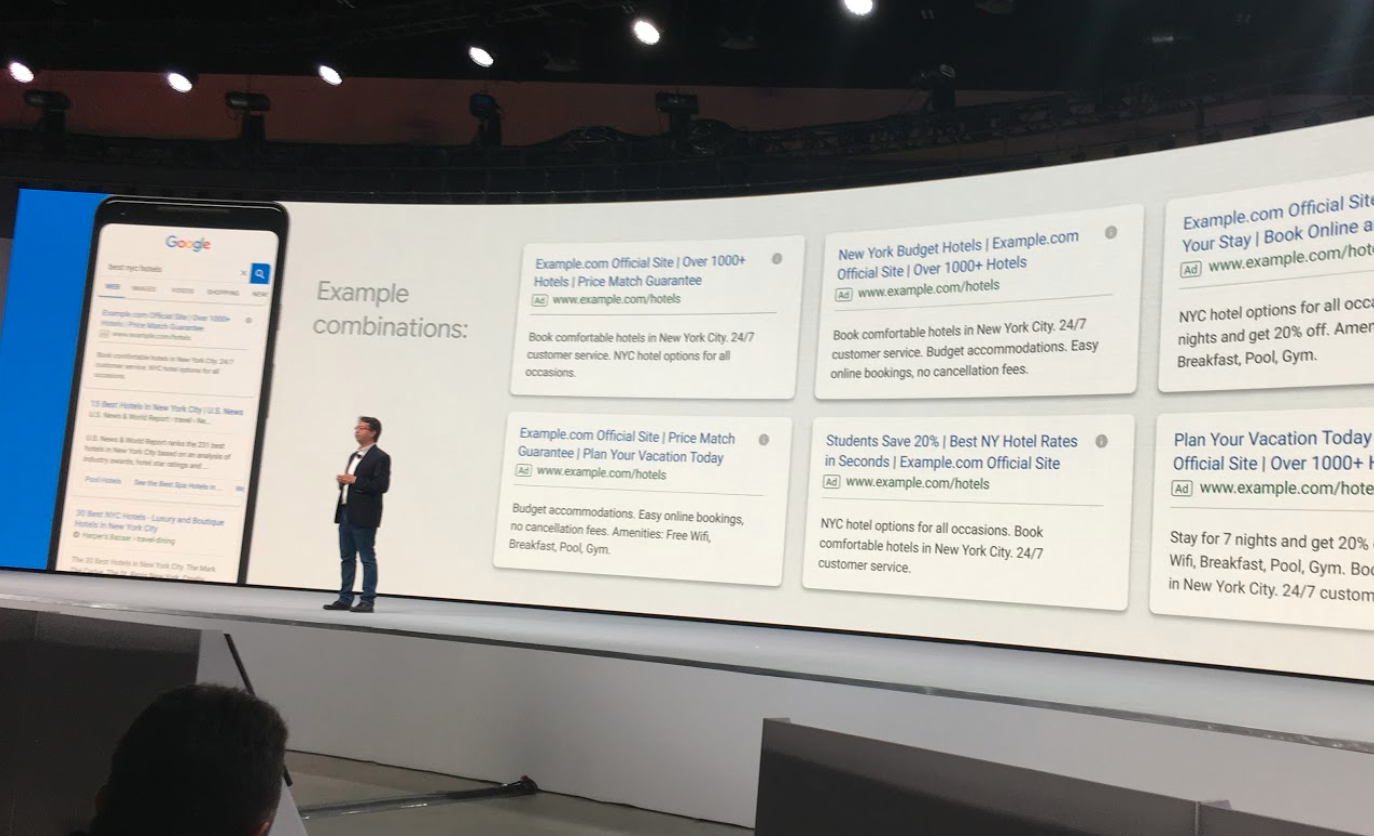 Local Campaigns
Another new feature are so-called Local Campaigns. Created mainly for companies with multiple locations to generate store visits, the only thing you have to do is set a budget. The rest is automatically done by Google. They will serve all relevant channels, such as Search, Google Maps, YouTube, Display, and Place Pages. Local Campaigns will become available globally within the next few months (Google did not announce an exact date).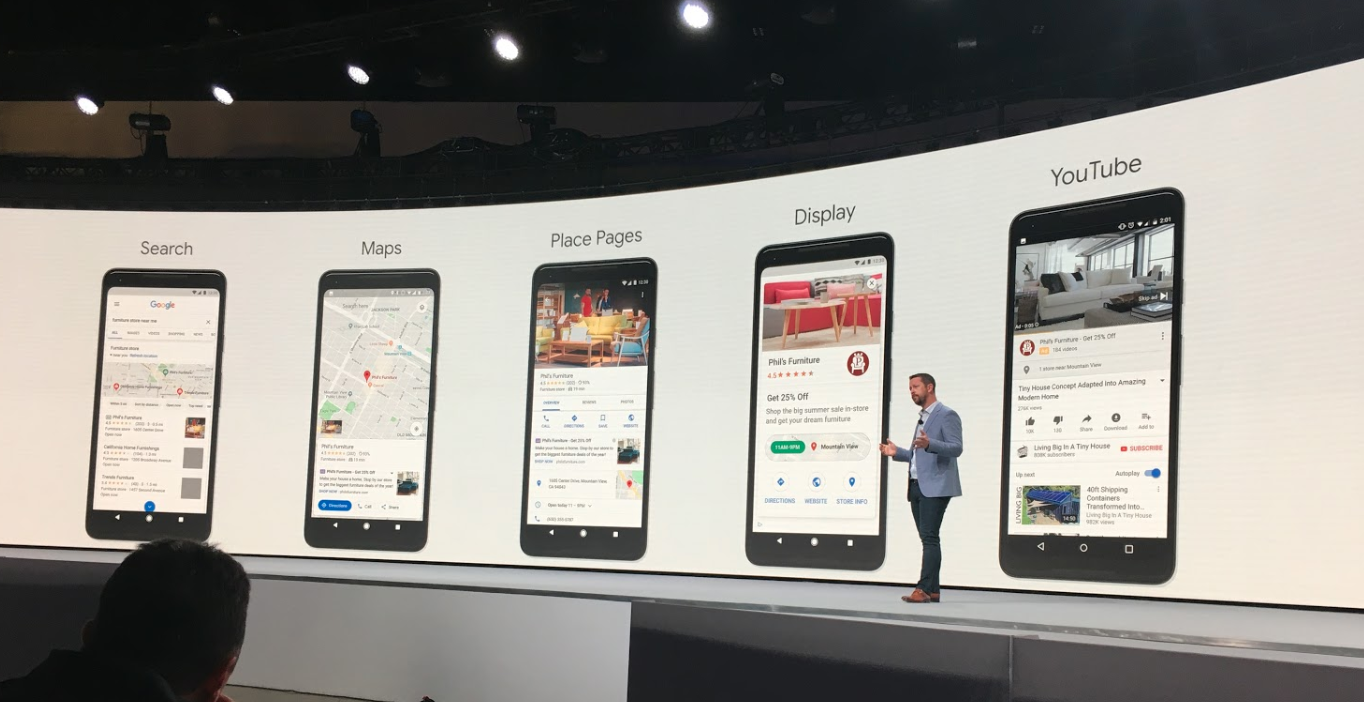 Automated Feeds for Shopping
To help merchants get started, Google introduced a feature called 'Automated Feed for Shopping' that scans websites to automatically generate a feed. Obviously, the feed will only ever be as good as the website itself. That's why Google came up with a guideline describing how a website is supposed to look in order to be able to create an optimal feed. Culture Kings, a company with about 35k products, tested Automated Feeds for Shopping and according to Google was able to generate an ideal feed.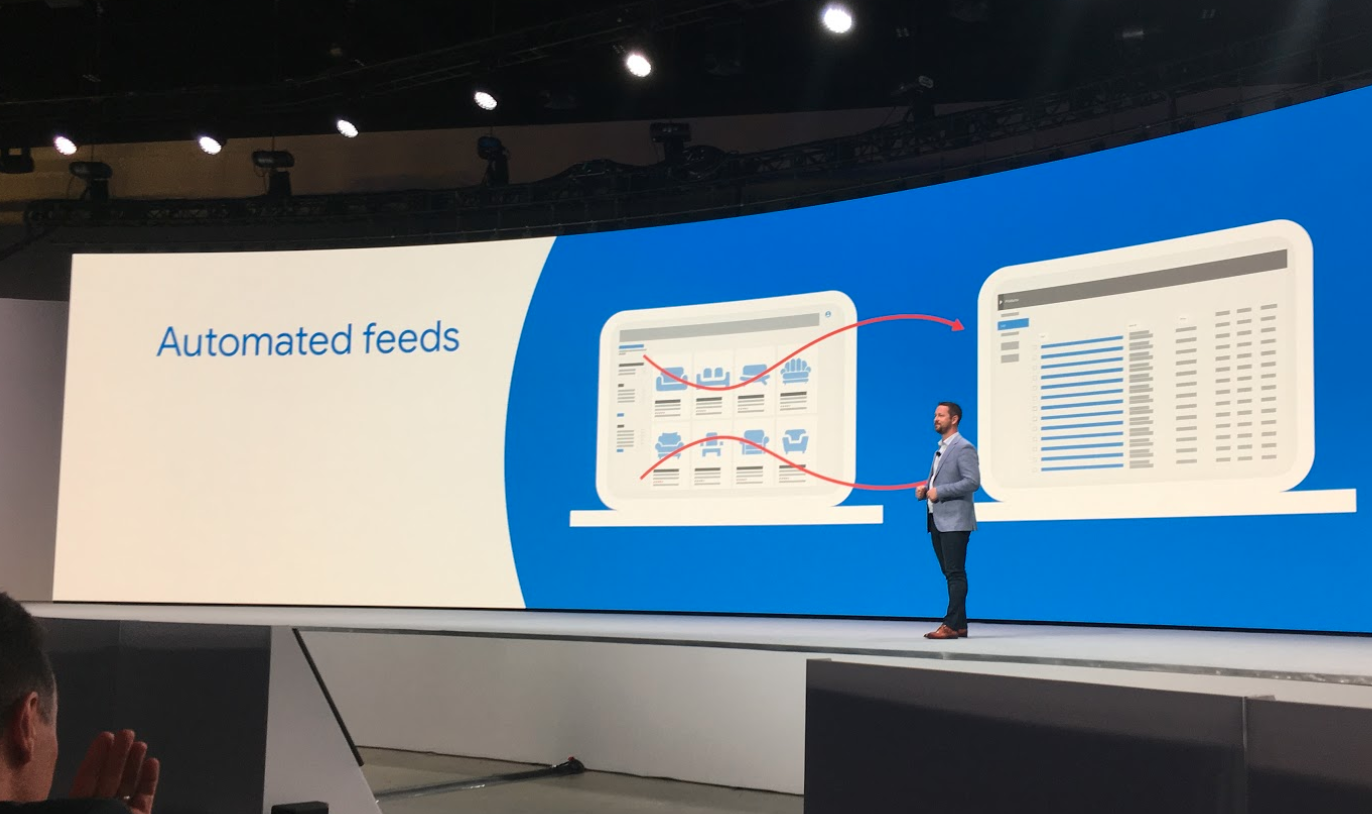 Worth mentioning
Google's rebranding of DoubleClick and Analytics 360 (soon: Google Marketing Platform) as well as of AdWords (soon: Google Ads) will be effective starting July 24. The rebranding efforts will go hand in hand with the global release of new features:
Landing Page Speed Score: a new column in AdWords with a 10-point scale calculated based on page speed and the potential conversion rate

Cross-Device Reporting & Remarketing: consolidated view of user behavior independent from device used; perfect for

measuring

,

reporting

and

taking action

.

Instant reporting will be available for Display & Video 360 as of July 24

New Smart Displays and new voices will be available for Google Assistant

Story Ads will include 5 to 8 images

Google Feed Ads will be introduced (no official release date) with remarketing support

Google Ads Editor was updated to allow cross-account campaign management and editing of campaign settings in a single window, in a single shot.

AdBuilder in Search Ads 360 will be introduced in July, followed by Search Ads 360 auction-time bidding later this year.

Conversion Value Rules (Audiences and Locations) and eCPC for Value Bid will be introduced later this year.
You might also like …