The Federal Emergency Management Agency has allocated $53 million in federal funding to build a temporary school in West Maui to replace King Kamehameha III Elementary School, which was destroyed by the Maui fires in August.
"This new funding will give King Kamehameha III students a new temporary school that will help provide them with the resources they need to learn, connect with friends, and heal," said Senator Schatz, a member of the Senate Appropriations Committee who made the announcement. "As the recovery effort in Lahaina continues, we'll keep working as hard as we can to bring home more federal resources."
Officials with the US Army Corps of Engineers tell Maui Now that the $53.7 million base contract covers all the utilities, terracing, installation of the modular facilities and the first 6 months of leasing the buildings.
FEMA fronted the $5.36 million in initial costs needed to award the contract, including the costs of market research and preliminary designs for the school.
The US Army Corps of Engineers reports that there are additional options including an option for the state Department of Education to renew its lease on the modular buildings in six-month increments for the maximum of five years.
"If all the options are exercised along with the costs of returning the land to its original state once King Kamehameha III students return to a permanent facility, the contract will total $99.9 million," said Edward Rivera, Regional Public Affairs Specialist with the US Army Corps of Engineers.
The money from FEMA's Disaster Relief Fund comes after Schatz led efforts to include $16 billion in supplemental funding for the program in a short-term government spending bill which was signed into law on Sept. 30.
Following the fires that destroyed King Kamehameha III Elementary School in Lahaina, students began sharing campus facilities with Princess Nāhi'ena'ena Elementary School.
The new temporary school will be located on 10.2 acres in Honokōwai at the Pulelehua development site below Kapalua Airport. The site will provide students and staff with additional space and facilities to continue instruction as a permanent structure is designed and rebuilt.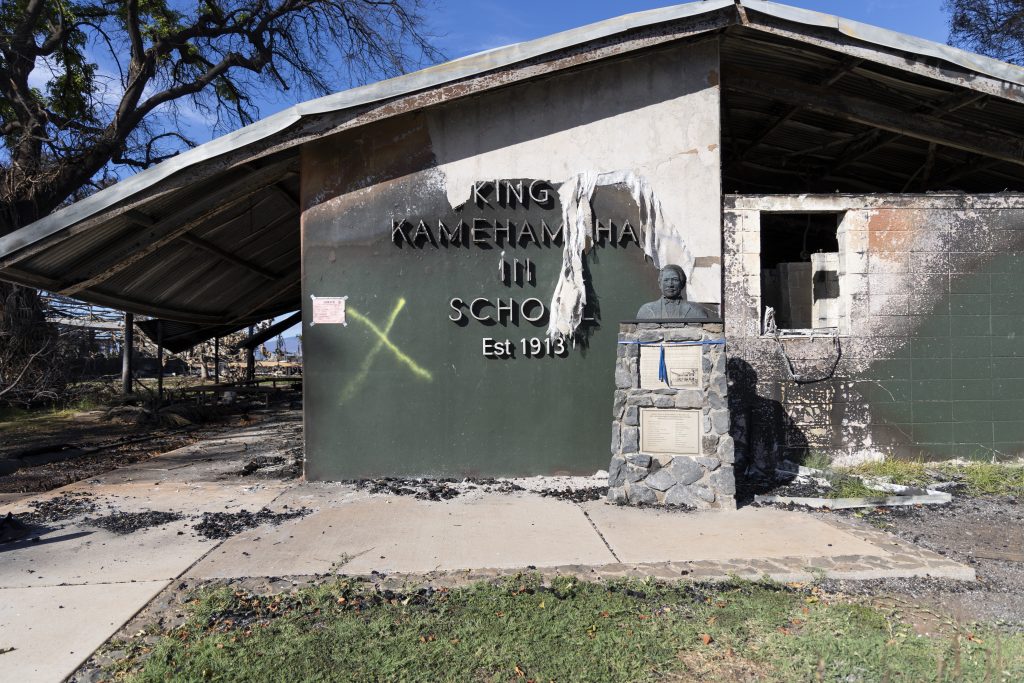 Original source: https://mauinow.com/2023/11/07/fema-allocates-53m-to-build-temporary-king-kamehameha-iii-elementary-facility/
Enter your Name
Enter your Email Address