The family of 63-year-old Jerry Morgan of Kula, who went missing Wednesday while kayaking off Tavares Beach on Maui, has set up a GoFundMe to raise funds to continue searching for him.
The US Coast Guard suspended the active search on Saturday, after it said it conducting 37 searches over 76 search hours and covered 1,147 square nautical miles.
Morgan's family said in the GoFundMe fundraiser: "The search has been called off for Jerry Morgan as the 72 hour search window has ended. We thank Maui County, the Coast Guard, MPD and the Maui Fire Department for all their efforts and support in trying to locate Jerry."
But the family hasn't given up finding Morgan, who they say is a loving husband to Martina Morgan and father to his two children, Riki and Ryan, and new puppy, Jack.
"Funds are needed so that we can continue resourcing other private search and rescue operations," it said. "Please help us with your cash donation or if you have any connections to search and rescue pros. We're running out of time and want him back home safely."
Ricki Morgan said in a public Facebook post: "I NEED HELP!" He said his father had gone kayaking from Maui to Molokaʻi on Oct. 4.
Sharon Morgan Mangan said in a public Facebook post that her brother Jerry Morgan was "an expert on and off the water and no one can see this being any accidental or shark related accident. His kayak, as it was found, looks so peaceful."
She suspects he had a medical event.
At 6:50 a.m. on Thursday, Coast Guard Sector Honolulu watchstanders were notified of the overdue kayaker who was last known to be departing Tavares Beach. The family reported him missing Wednesday night.
At approximately 9:10 a.m. on Thursday, a Coast Guard 45-foot Response Boat-Medium crew from Station Maui located Morgan's white Hobie Cat kayak less than 1-nautical mile north of Hoʻokipa Beach Park. It was partly submerged.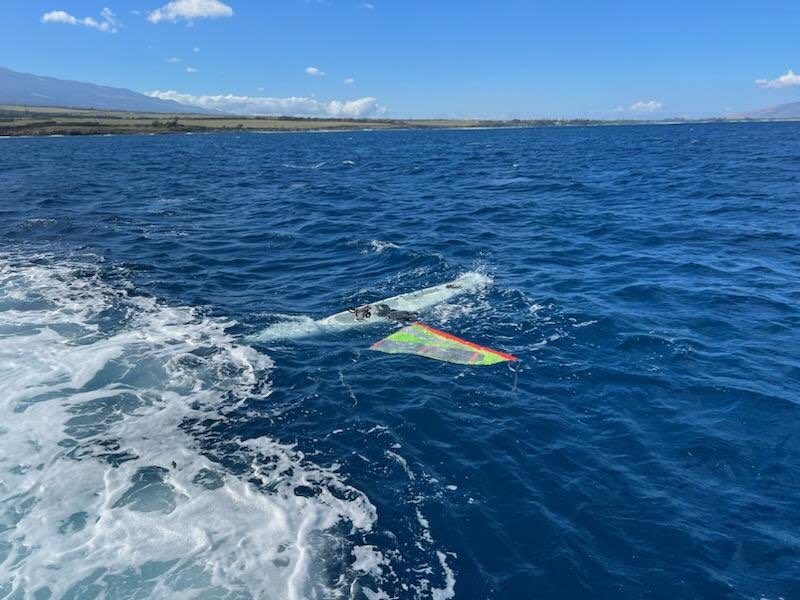 Morgan's white Toyota Tacoma also was found near Kuʻau Bay.
Mangan wrote her brother has been on Maui since September 1979, arriving with nothing but a backpack and surfboard.
"Over the years he has Graced the island with some beautiful sculptures and art pieces," she said. "He has gathered a lot of friends and together with the family they plan to continue the search. Getting him to shore is really important for Martina, RIki and Ryan. Not just for their emotional well being but for many red tape issues as well."
Morgan is Caucasion, 6 feet tall and 215 pounds, with gray hair and brown eyes. Anyone with information is urged to call the Maui Police Department's non-emergency number at 808-244-6400. If it's an emergency, call and refer to MPD report #23-030269.
Original source: https://mauinow.com/2023/10/09/family-of-missing-maui-kayaker-set-up-gofundme-for-funds-to-continue-search/
Enter your Name
Enter your Email Address