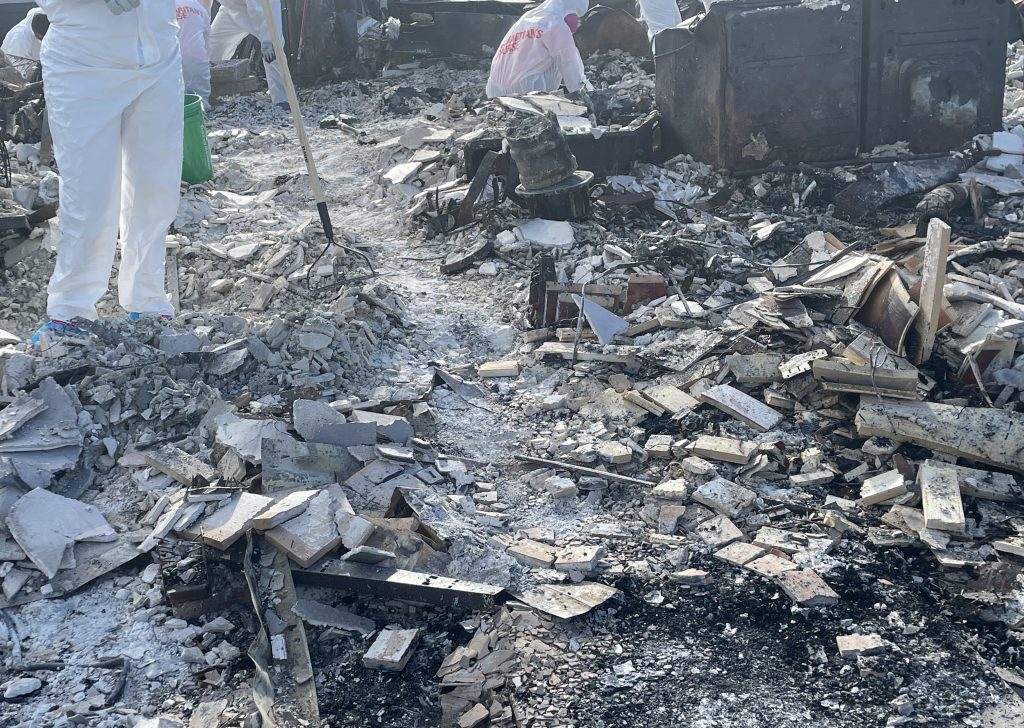 EPA Hazardous Materials Removal Work is 75% Complete
The US Environmental Protection Agency has removed hazardous materials from more than 75% of the burned properties in Lahaina, Maui – the first phase of the overall federal cleanup response to the Maui Wildfires.
EPA's work to identify, assess, and remove hazardous materials is Phase 1 of the two-phased federal response to dealing with debris on burned properties. Phase 2 is the removal of all debris from the affected properties, which will occur after EPA's work is complete and will be overseen by the US Army Corps of Engineers.
EPA crews have expanded their operational focus to include ash stabilization efforts in Lahaina and electric and hybrid vehicle battery deconstruction.
Cultural monitors continue to assist EPA personnel on-site during household hazardous material and soil stabilization efforts.
Soil Stabilization Efforts
On Oct. 13 EPA began the application of soil stabilizer on the ash and debris footprints of burned buildings and many burned vehicles with damaged lead-acid batteries. The application of soil stabilizer will help reduce mobility of the toxic ash that could impact peoples' health and the environment if it spreads to surrounding properties and water.
Electric and Hybrid Vehicle Battery Deconstruction 
EPA is working with the County of Maui to identify, recover, transport, and dispose of lithium-ion batteries from electric and hybrid vehicles. Owners of electric and hybrid vehicles should not attempt to start, work on, or sit in their vehicle remaining in the disaster area. Fire-damaged electric and hybrid vehicle batteries need to be handled with specific care to ensure the protection of response personnel and the community.
Original source: https://mauinow.com/2023/10/19/epa-hazardous-materials-removal-work-is-75-complete-in-lahaina-maui/
Enter your Name
Enter your Email Address