Updated: October 2, 2022
Cherry Online Polska, a subsidiary of Cherry AB, is now officially a sports betting entity in Poland. On June 28, the company became the ninth operator to be licensed by the country's Ministry of Finance (MoF), and only the second to receive a license under the recently implemented sports gambling regulations. While the licensing process lasted six months, Cherry certainly feels that the wait was worthwhile.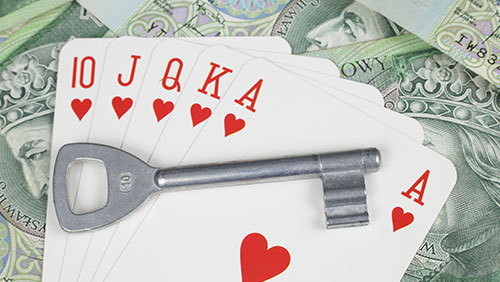 In a statement, Patryk Włodarski, a business consultant who submitted the license application on behalf of Cherry, said, "We are proud to be the one of the first companies that were granted the licence. Poland is a fully regulated market and since the 2017 amendment to the gambling bill, it became our priority to obtain a licence, allowing us to offer our services online in full respect to the current laws. Now with a company in Warsaw holding a licence, Cherry is in position to introduce its first online sportsbook brand to the Polish customers very soon."
In having its license application approved, Cherry joins the ranks of Fortuna, E-Toto, forBET, TotoLotek SA, Milennium, LV Bet and TotalBET, all of which were already issued licenses by the MoF.
New gambling laws in Poland took almost a year to be accepted, finally being approved on April 1, 2017. They are touted as being the key to freeing the industry and will present attractive opportunities for international operators to launch activities in the country in a regulated environment. The new framework allows for sports betting, casino games, bingo and poker; however, sports betting is the only one that is not monopolized by state-run Totalizator Sprotowy.
As a new, immature industry in the country, sports betting operations are still getting accustomed to the rules and regulations, and consumers are still getting accustomed to the industry players. However, the gambling industry is already off to a good start, with the government having collected over $105 million in taxes the first year.
Cherry is a Sweden-based company that focuses on entertainment, media and gaming. It was established in 1963 and now operates in five business areas—Restaurant Casinos, Online Marketing, Gaming Technology, Game Development and Online Gaming. It has around 1,400 employees and 6,700 stockholders, and its class B stock is traded on the Mid Cap segment of the NASDAQ Stockholm exchange.
Enter your Name
Enter your Email Address