3 reasons you should be doing content marketing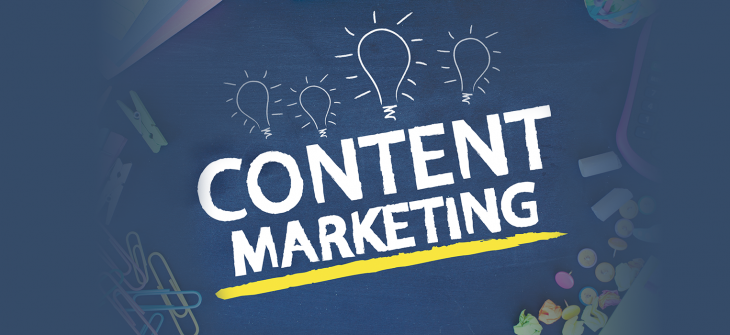 Posted by Sophie Edwards on October 15, 2018   |   
3 reasons you should be doing content marketing
Content marketing is a very general term that can be used to refer to many individual areas, from digital PR to the creation of blog . Put simply, it is the creation of content that is shared online using a variety of marketing channels and assets. However, it can be so much more than this. Here are three ways content marketing can be useful for your business
1.   Stand out from the crowd
In a world where almost everything is online, it can be difficult to stand out from the crowd and that is where content marketing comes in. The aim is to provide content that is useful to the user so that people want to share and engage with your brand and in many cases this means staying away from branded content that looks to sell.
It's important to consider what your target audience wants to know or talk about, this information can be found on platforms that are probably already used by your business such as social media or social news aggregators.
2.   Brand identity
Initial thoughts are that content marketing does not benefit a business instantly or directly however it can help build relationships and loyalty. This is developed over time and whilst users are engaging, they are also acknowledging your brand and you are creating a persona, providing an emotional aspect that the user can relate to in a digital landscape.
So, the next time potential customers look for answers or need a certain product your brand will be there in the forefront of their minds ready to assist and provide the answer.
3.   Learn about your target market
Understanding consumers wants and needs can sometimes be baffling, especially at the pace they change today, so running content marketing campaigns means you are always monitoring your target audience's interests. Ultimately, providing a deeper understanding of your market, which can be useful when looking to expand or change your product offering.
However, content marketing is experimental so not every creation will be a success, but you can learn from this. It is all about the research, talking to your users, experimenting with mini campaigns, and learning from experiences. Analysing the performance of a digital campaign is much easier than a traditional marketing campaign, if you choose your platforms wisely.
Just like most elements of marketing, nothing stays the same for long, so how do we expect content marketing to grow in 2019?
2019 content marketing trends
As we learnt at the Benchmark Search Conference this year, we are now in the age of assistance and so the content we produce may see a change in 2019. Providing content that answers a question for the audience will meet the need for assistance, whilst also positioning your brand as thought leader in the industry.
Authenticity plays a big part in marketing today with consumers wanting to know where, when, and how products are made. When it comes to content marketing, authenticity can come into play with the type of content you create and the way that it is shared.
Enter your Name
Enter your Email Address
Related