Updated: December 6, 2023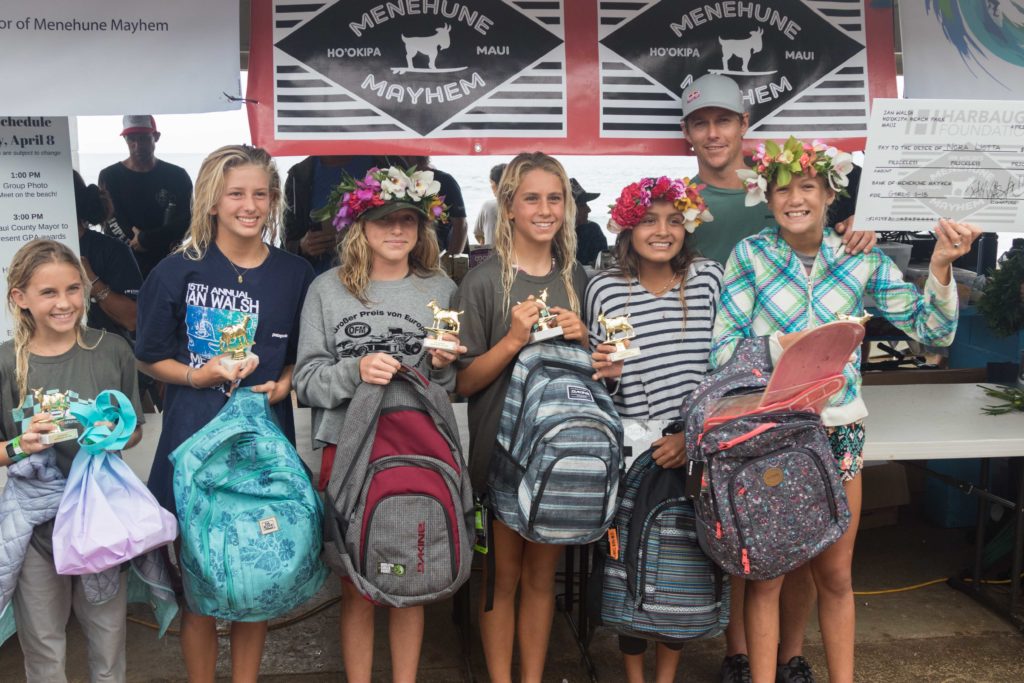 The 19th Annual Menehune Mayhem event takes place on May 6 and 7, 2023 at Hoʻokipa Beach Park on Maui's North Shore.
The Menehune Mayhem is a free two day surf contest for Maui's youth ages 15 years old and younger.
When Professional Big Wave Surfer, Ian Walsh, was 19 years old he wanted to give back to the Maui community that had given him the opportunity to work his way into a professional surfing career.
In 2004, Ian Walsh's Menehune Mayhem was born. Ian was the first to start a surf contest on Maui that had no entry fee and no exchange of money at the venue for any kids or their families, according to the event's foundation website.
In addition to the free event, it was Ian's goal to provide an outstanding prize for each child who entered, whether or not they advanced out of their first heat. The idea was to provide each child with an epic prize bag of surf gear, gift certificates, and other swag from the community and local shops on Maui.
Surf remains the main focus of the Menehune Mayhem event, but there are now additional activities related to art, music, dance and Hawaiian culture. There's also educational centers for kids to learn the importance of being environmentally friendly and sustainable.
In the early years of the Menehune Mayhem, Ian would spotlight Maui students who earned 3.0 GPA's or higher. In 2018, Ian elevated the "academic success" component of the Menehune Mayhem by offering scholarships for Maui's high school seniors who are college bound.
Today, and estimated $73,750 has been awarded to scholarship recipients. 
Organizers say the principles of the event and every child being able to participate for free will remain the same as the event continues to grow. 
More information is available online at menehunemayhem.org.
Original source: https://mauinow.com/2023/02/14/19th-annual-menehune-mayhem-planned-for-may-6-7-at-ho%ca%bbokipa-beach-park/
Enter your Name
Enter your Email Address